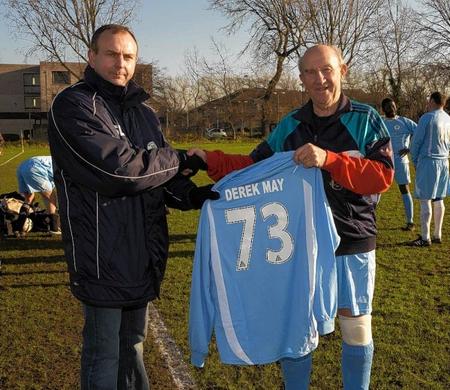 With 1,300 goals to his name, keen footballer and grandfather-of-five Derek May is still going strong.
The 74-year-old plays in the Southern Veterans League for Meridian, who play and train at Roaches Rec in Parsonage Lane, Sutton-at-Hone, near Dartford.
And Mr May, who started playing football in 1954, has now scored his 1,300th goal.
The Tottenham Hotspur fan had no hesitation in stepping forward to score when the team were awarded a penalty.
Meridian FC Vets won the game 7-1, which catapulted them to the top of the division.
Mr May said: "I thought about packing up when I was 40 but after a couple of weeks I wanted to play again.
"I've been playing ever since. I'll pack up when it packs me up."
Do you know a sportsman older than Derek May? Leave a comment below.