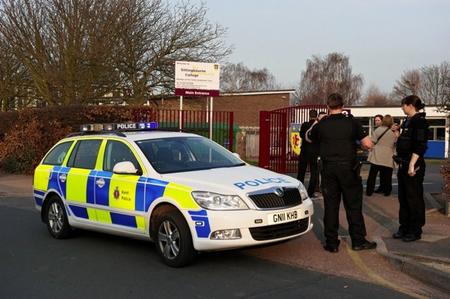 A 17-year-old boy has been released on bail after being arrested in connection with the stabbing of a student at a Kent school.
A pupil at Sittingbourne Community College was stabbed on Friday afternoon with what is thought to be a pair of scissors.
The victim, who is also 17, was attacked on his school playing field and was taken to the Medway Maritime Hospital suffering from minor injuries.
Police and ambulance were called to the college in Swanstree Avenue, Sittingbourne, at around 4.20pm after the boy was struck in the stomach. It is thought the boys knew each other.
Staff and senior students have been praised by head teacher Alan Barham for the way they reacted and overpowered the attacker.
One eyewitness claimed the incident may have been sparked by a row over a girl.
He claimed the victim's pal ran over to defend him.
The police helicopter was scrambled and arrived as the teenager was arrested, and was stood down.