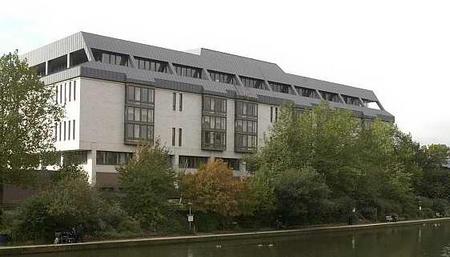 A thug has been jailed for three years for stabbing another man while at a friend's house for a barbecue.
Taxi driver Kefayaat Satiereh tried to knife Yusef Sadiki in the chest but caught him in the arm as he tried to protect himself.
Satiereh, originally from Afghanistan, denied unlawful wounding but was convicted at a trial in September.
The 27-year-old married father, of Midhurst Court, Mote Road, Maidstone, went to the barbecue in Alfred Close, Chatham, home of Safi Husayai, on May 4 last year.
When the victim arrived he was concerned to see Satiereh there because they did not get on. Satiereh became angry, pulled up his sleeves and rushed at Mr Sadiki.
Prosecutor Stephanie Dodd said Mr Sadiki tried to leave but Satiereh pulled out the knife and lunged at him. He ran into the garden with his left arm bleeding. He was taken to hospital and treated for two wounds.
Admitting he did not get on with the victim, Satiereh said he was drinking double vodka but denied being drunk. He denied stabbing Mr Sadiki.
"The prosecution say it is actually straight forward - that the defendant doesn't like Mr Sadiki," said Miss Dodd. "He had been drinking and he stabbed him.
"The knife was not found at the address. We don't know what happened to it, so there is no forensic evidence."
"what is clear is you decided to take the law into your own hands to execute some retribution" – judge philip st john-stevens
Judge Philip St John-Stevens said it may never been known why Satiereh effectively lured Mr Sadiki to the house.

"What is clear is you decided to take the law into your own hands to execute some retribution," he added.

John Fitzgerald, defending, said unique circumstances led to the offence. There had been a dispute between brothers of Satiereh and Mr Sadiki.

"If a man of Islamic religion was accused of being homosexual it was the most hideous of slurs on his character," said Mr Fitzgerald.

A restraining order was not necessary, he submitted, because he understood Mr Sadiki now lived in Sheppey.

"He has no inclination to spend any time in the company of Mr Sadiki," said Mr Fitzgerald. "He doesn't want to see him ever again."

But the judge made an order banning Satiereh from contacting Mr Sadiki or his family for 10 years.

Satiereh had embraced his new culture since arriving in the UK from Afghanistan in 2001,said Mr Fitzgerald.

He was granted asylum after his father was executed by the Taliban. He went to college and trained as a welder. He worked in warehouses until 2007 and later became a taxi driver.

"He sent money to his family in Afghanistan," said Mr Fitzgerald. "He has a positive attitude towards society. He respects the finding of the court but continues to deny the offence.

"His concern is for his wife and children. He is worried they will not be fed while he is in custody."