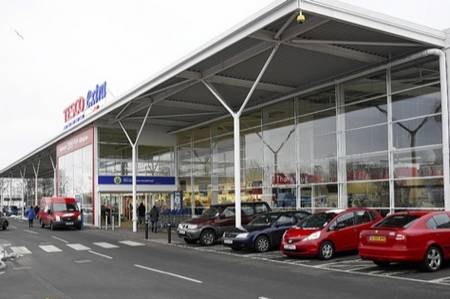 Customers at a Tesco store have been told they could be fined for parking there for just three MINUTES.
Some shoppers have been sent letters from the Gillingham branch claiming they have overstayed the maximum parking time.
But the time period quoted is only three minutes long. Tesco customers are actually allowed to park for up to three hours.
Josh Roots, from Rainham, was shocked when he received the letter telling him he had overstayed his welcome on March 7 - and could be hit with a fine.
The 21-year-old was only in the car park from 7.42pm until 7.45pm.
He said: "I just laughed to be honest, I wasn't expecting it.
"I park at that Tesco's at least twice a week to get a sandwich or something quickly.
"I would have thought this was an error, or at least I hope so."
Tesco confirmed a mistake had been made at the Courteney Road store.
The car park is run by a private agency which had had a computer glitch, it said.
A Tesco spokesman said: "Any parking warnings or penalties issued will of course be cancelled and customers are being contacted to make them aware of the mistake.
"We are very sorry for any inconvenience caused."