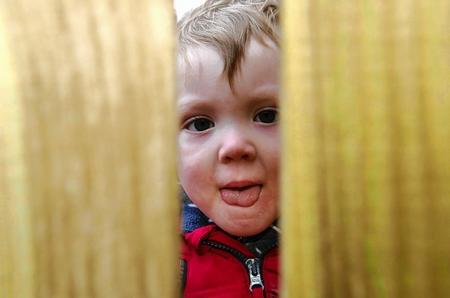 Teacher need to round up their troops to be in with a chance of winning a £12,000 play fort.
Kent Schools and nurseries are already in the running to win the impressive wooden structure, and a safe play surface for it stand on, but there's still time for more hopefuls to enter the competition.
This is the second time KM Group and Specialised Sports Products (SSP) has worked together to offer brand new play equipment.
Sunrise Day Nursery, in Sutton Road, Langley, was runner-up in last year's contest, which attracted over 50 entries (pictured above).
It spent the £1,500 in vouchers prize on improvements to its playground, including new fencing.
While the winner of this year's contest will be able to enjoy a fort structure, measuring 4m by 3.5m on a 6m by 6m surface, there are also runner-up prizes worth £2,000 and £1,000.
But you need to be quick deadline for schools to register is 5pm on Wednesday, February 20.
All you need to do is visit www.kentonline.co.uk/safeplay and tell us, in a maximum of 100 words, why you deserve to win.
Once all the hopefuls have signed up, a judging panel will invite a shortlist to take part in the promotion.
The chosen contestants will be listed in the KM Group's paid-for newspapers in the week ending Friday, March 1.
The winning organisation will be the one that collects the most weekly competition tokens, pro rata to the size of the school, printed in the Kent Messenger's paid for titles.
The first token will be published in the week ending Friday, March 8 and the last will appear in papers published week ending Friday, April 19. The three winners will be announced in the week ending Friday, May 17.
Terms and conditions apply.
To find out more about safe play surfaces visit www.ssp-uk.co.uk