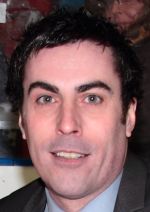 By Craig Tucker
Coach Kevin Parrish will encourage his players to "shoot from anywhere" when Invicta Dynamos face Wightlink on the leaders' small rink.
Mos travel to the Isle of Wight on Saturday looking to bounce back after Chelmsford Chieftains ended their six-match winning streak by inflicting a 6-3 defeat at Gillingham last Sunday.
Dynamos are the only team to have beaten Wightlink this season – they won 3-2 at home earlier this month – but the South Division 1 leaders will be a different proposition in their own backyard.
Parrish (pictured) said: "They shouldn't lose a game at home where it's such a difficult place to go but what better way to bounce back from losing to Chelmsford than going there and getting a win?
"The rink is so small, there's no room to do anything. There won't be much finesse about the game, we need to go there and fight for everything.
"You can shoot from anywhere and that's what we'll have to do. It'll be one pass and shoot. If we can get 60-70 shots away, we'll give ourselves a chance."
Dynamos host bottom side Solent & Gosport on Sunday but Parrish isn't fooled by their league position.
He said: "Everyone said they would be the whipping boys after coming up. They lost their first couple of games heavily but they pushed Wightlink and Chelmsford close and got their first win against Milton Keynes so they must be doing something right."