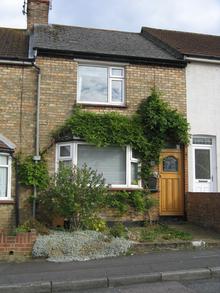 by Jenni Horn
It might look like any other ordinary mid-terrace house.
But more than 40 years ago, a hard-up blues band recorded an album in the living room of this Rainham home, which would go on to become one the world's rarest collectible LPs.
The Backhouse James' Blues Band recorded 10 tracks in the front room of the house in Roberts Road in 1968 and only 30 copies of the album were ever produced.
One resides in the huge vinyl archive of the legendary late DJ John Peel, but most of the others have been lost to history.
Now a copy of the ultra-scarce home-made album – complete with a track listing scrawled in biro – has been snapped up by a mystery buyer from Germany. The LP went on sale online and sold for £1,800.
Julian Thomas, from the rare vinyl website www.991.com, based in Meopham, who sold the album, said: "This is rarer than hen's teeth.
"It's astonishing that a low-key record by an obscure English group has become such a 'holy grail' for collectors of rare vinyl.
"This is one of the rarest albums in the world and it's been sought after for decades. It was even considered collectible in its day."
He added: "It's a really quirky, idiosyncratic record which is a kind of forerunner of punk – not in its sound, which is quite traditional, but in the manner in which it was made.
"They were obviously fiercely independent and totally against the idea of compromising or polishing up their sound for commercial success. It's hard to know what they would think of their DIY effort becoming such a collectors' item."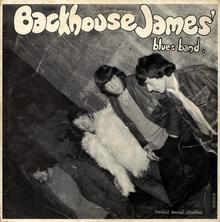 The cover bears the cautionary advice: "Recorded in the front room of a private house, every track done in the first take, and no dubbing or superimposing, therefore producing a 'live' sound, which can be faithfully reproduced on stage."
Julie and David Aiken, who live at the house in Roberts Road, had no idea their living room was such an important

landmark in vinyl history until they were approached by the Medway Messenger.
Julie, who was born in Marshall Road the same year the album was recorded, said: "It will be interesting to find out what it sounds like. We've never found a copy in the loft, but we might have a look for one now."
Richard Austin from 991.com said the album has become a collector's item because of a combination of the way it was recorded, the few number of copies and the style of music.
He added: "It was very unusual in those days to do authentic blues style like it. Even at the time the albums were selling for three times the cost of an LP."
Little is known about the band members themselves - singer and bassist Bob Mullet, drummer John Taylor, keyboard player 'Spot' Velovitch and guitarist Barry Bailey.
Bailey came closest to fame when he auditioned – unsuccessfully – to replace Eric Clapton in John Mayall's Bluesbreakers in 1966, when Clapton left to form Cream.
The 14 'mono' tracks on the album are said to be undistinguished blues in the then fashionable style of bands like Alexis Korner's Blues Incorporated.
Ten songs on the album were recorded in the house in Roberts Road, along with a harmonica player called Tim Harris. A further four were captured live in front of an invited audience at a concert at the Aurora Hotel, now the Kings Charles Hotel, in Gillingham.