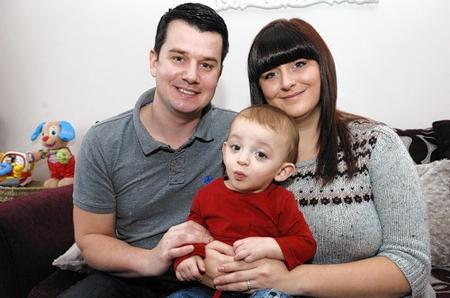 It was a case of right time, right place for a doctor and a "miracle" baby whose parents were told he was going to die.
Jodi Baker and Brian Willett's son Jake was born two months premature on September 24, 2011, weighing 2lbs 4oz.
After gaining weight successfully and breathing without a respirator, everyone was impressed with his progress until at three-weeks-old his stomach started to swell.
Jake was later diagnosed with Necrotising Enterocolitis - a condition in early babies that causes tissue in portions of the bowel to die.
His condition worsened and his parents were called in by a doctor at Medway Maritime Hospital.
Dental nurse Jodi, 28, said: "She called us into a room and she actually said he is not going to survive. She said they were going to ring the priest and he was just too sick."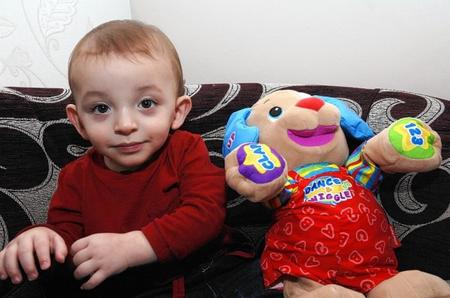 Jake's relatives gathered at his bedside to say goodbye when by chance a Great Ormond Street surgeon, who was checking on a baby girl with a heart condition, happened to be passing.
Jodi, of Minster Road, Minster, said: "He pulled my partner aside and said 'I'm going to try something on your son, it will either save his life or end things there and then'."
"i'm going to try something on your son. it will either save his life or end things there and then" – the great ormond street surgeon
In a procedure he had never done before, the doctor made two small incisions in Jake's gut with a scalpel while still in the incubator, which drained most of the infection.

Miraculously Jake stabilised and he was taken to King's College Hospital, London, where he underwent a six-hour operation, losing 70cm of his small intestine.

He stayed in intensive care for the next seven months, where he fought a catalogue of complications including MRSA, liver failure, enlarged ventricles on the brain, a small hole in his heart, an infection next to his heart, and went through 17 blood transfusions, and several resuscitations.

He was eventually discharged in March 2012 and is now doing well at home.

His mother said: "He is an absolute miracle."

Carpenter dad Brian, 30, will take part in the Tough Mudder endurance course in Brighton this year to raise money for The Ronald McDonald House Charities which housed the couple in Camberwell while Jake was in intensive care.
To sponsor him visit www.justgiving.com/jodi-baker