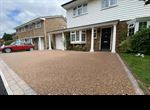 Ashford-based DGR Surfaces specialises in installing resin bound and rubber safety surfaces. The independent, family-run business boasts more than 10 years' experience in the industry and will work with you on a one-to-one basis to create the perfect floor for your needs.
DGR Surfaces' surfaces are permeable, robust and fully customisable. The highly-skilled, experienced team can lay flooring in any colour or style and always work with meticulous attention to detail. Whether you're a homeowner looking for an attractive and long-lasting driveway for your home or a school in need of a durable but safe playground surface, DGR Surfaces can provide the ultimate solution.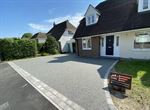 Resin bound surfaces
Resin bound surfaces are made from natural aggregate, stone and clear resin. This type of surface is aesthetically pleasing and easy to maintain. It will complement all types of properties and is ideal for driveways, patios, paths and swimming pool surroundings. With a resin bound surface, you're getting something that is permeable and hard-wearing. DGR Surfaces takes care of the full installation, including excavation, tarmacking and edging, and there are unlimited design options to explore.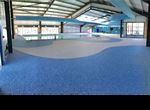 Rubber safety surfaces
Rubber safety surfaces are perfect for children's playgrounds, swimming pool areas and gyms. As well as being highly durable and tough, they are soft and safe, with anti-slip and impact resistant properties. Available in a variety of colours and styles, DGR Surfaces' rubber safety surfaces provide a low maintenance option that can last up to 15 years.
If you need additional services, including erecting fencing or laying block paving, DGR Surfaces can deliver the final touches to finish your property. The company covers Maidstone, Gillingham, Dartford, Chatham, Rochester, Margate, Royal Tunbridge Wells, Gravesend, Canterbury, Folkestone, Sittingbourne and all the surrounding areas.
If you're interested in a rubber safety surface or resin driveway, contact the team to arrange your free consultation.