Independent funeral directors offering high standard and affordable funerals in Kent
*** For information on how we are dealing with the Coronavirus situation and our revised funeral plans, please see our updates below.
For our Maidstone branch, click here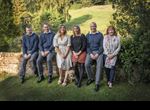 Led by Jo Williamson (formerly Loveridge), Albany Funerals is an award-winning independent funeral provider, offering the best of traditional practice, combined with fresh thinking for innovative funeral options. Albany Funerals have been well established in Maidstone for the last decade and opened a second branch on the outskirts of Great Chart, near Ashford in 2018. They have created a place that feels like home, where you can take all the time you need and where you won't be pushed into making choices that are not your own. They are in the unique position of offering more modern funeral ceremonies, as well as the traditional options whilst remaining affordable.
Traditional and modern funeral services in the Ashford area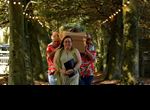 Recommended in the Good Funeral Guide, Albany Funerals have grown significantly over the last decade as more and more families spread the word about the great service. There is such a thing as a 'good' funeral and celebration of someone's life. Sadly too few people experience it. We are passionate that people in the Kent area have this, which is why we started Albany Funerals. Thankfully today we aren't limited in our choices by having to use our nearest Funeral Director. At a time when it's extremely hard to think clearly, our expertise is in helping you to understand all the options available to you, so that the funeral is the very best it can be.

Click below to see the price list.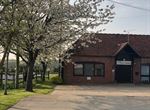 CORONAVIRUS/COVID-19 UPDATE
Monday 19th July
As of today, the Government has lifted all Coronavirus restrictions on funerals.
This means that there are no limits on numbers of those attending and no imposed social distancing. Live music can be played, singing will be allowed and mourners can carry the coffin if they wish.
Face coverings are optional, however, with the current high rates of infection, and the larger number of people attending such events, we recommend that they are worn if possible. Our staff will continue to wear them for yours and their own safety.
As we are still a 'front-line' service, we will continue to operate on an appointment-only basis in order to reduce the risk of spreading the virus. We can offer phone/zoom/skype assistance to anyone who prefer to stay at home, or we can visit you in your home (or garden, weather permitting), or we can arrange visits to our premises for small groups.
All of the local Crematoria will continue to offer live stream facilities which might help to include those who continue to shield or cannot travel from abroad. Fees differ from site to site but are always below £100. Live streams can also be set up from Churches and other venues at an additional cost of between £500 – £900.
If you have any questions about coronavirus/COVID-19 and funerals, or any advice or guidance, please don't hesitate to get in touch with us – we are here to help 24/7.
Call 01622 746688, 01233 650746 or email info@albany-funerals.co.uk