Supply, installation, repair and maintenance of swimming pools, hot tubs, and swim spas in Kent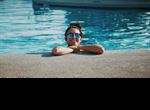 Previously on hand for customers of Noah's Ark Pools, TPS Pools can supply a huge variety of swimming pools, spas and hot tubs designed to cater to the individual purposes or budgets of customers. The experienced team at TPS Pools can provide customers with friendly advice and help guide them through the process of adding a new brilliant new addition to their home. The company is also available for commercial builds and all maintenance work and repair for swimming pools and plant rooms at complexes like holiday parks and hotels. TPS Pools also build pools and are on hand to provide customers with the services needed to maintain their existing swimming pools or spas. Customers can check out the array of selections and services on TPS Pools' official website. They also have a large aftercare shop where there will always be someone to offer friendly expert advice and supply all those products to make sure your pool or spa is kept in tip-top condition
Professional aftercare service and advice for commercial and domestic pools, spas and hot tubs at TPS Pools in Kent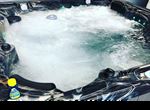 TPS Pools boasts an experienced team of staff, engineers and installation specialists in both swimming pool care and the building, planning and installation of your perfect pool, hot tub or spa . Having a swimming pool is a long term investment and proper guidance is essential. The company offers a wide variety of swimming pool styles and types for commercial, domestic and DIY projects. They also offer bespoke swimming pools available, wooden above ground pools and one piece pools. Booking a service from TPS Pools is a simple process and the team is there to make sure that everything is thoroughly checked by one of the company expert technicians. There are two options when it comes to service – platinum standard as standard. We are also available 24/7 for any urgent need.
Installations, services and maintenance for swimming pools, spas and hot tubs and in Ashford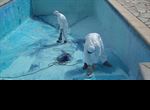 For swimming pool maintenance, customers can choose from weekly, fortnightly, monthly packages in order to keep their pools in excellent condition. The friendly and knowledgeable engineers will make sure the pool is kept free of debris and ensure the water levels are correct and the working parts are operating properly. When it comes to spa and hot tub installation the expert team at TPS Pools will draw on their passion to help customers through any fickle process. That includes supplying and installing only specially selected, beautiful quality spas and hot tubs. A friendly and practical maintenance team will be there every step of the way for advice and to ensure a customer's spa keeps ticking over for years to come. TPS Pools are dedicated to ensuring you are 100% happy with your installation, repair and aftercare.