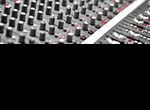 A project for the youth, run by the youth.
At Da Base, we believe that the future generation starts with the youth of today. With this in mind, our goal is to contribute and help expand their skill set, to enable them to achieve their full potential.
We provide a variety of unique services for organisations and the local community. We specialise in providing bespoke workshops which tackle challenging behaviour using creative arts. We provide fun and engaging music courses for children and young people.
We are currently offering free music workshops for young people aged between the ages of 12 and 19. This includes singing, song writing, rapping and music production.
Click here to explore our full range of services.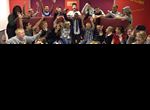 Our History
Founded in 2005, Da Base started from a small group of school friends regularly meeting in Jennifer's front room. Seeing the lack of resources and activities for young people, Jennifer decided to create a project for the youth, which would be run by the youth.
This lead to the forming of the steering group, which was made up of twelve young people between the ages of ten and eighteen. After regular meetings and brainstorming, the steering group decided to call the youth project "Da Base" and funding was soon raised by the local council.
Da Base launched Ashford's first ever town youth centre in 2009 and since then, Da Base has run extensive projects for the youth and the local community. Da Base continues to work for the community whilst providing much-needed support to other sectors of society. Due to growth and demand, Da Base now provides bespoke courses for local authorities, community organisations, schools, education systems and nationwide charities.
We believe that music is a universal language, combine this with community workers who have a passion for helping others develop and succeed, we believe we can change the future, one individual at a time.