A way to unlock money tied up in your home with Equity Release.Info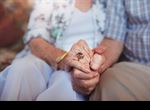 A way to unlock money tied up in your home for people aged over 55.
Equity Release is a way of getting money from your home to enable you to pay off debts, improve your living conditions, or buy the things you would like; holidays, new car, home repairs, anything that you want.
The most common method of achieving this is through a Lifetime Mortgage. Lifetime Mortgages do not have a defined end date. This means that they will last until the mortgage is paid off, you go into a residential or care home, or you die. If you are a couple, it ends after the death of the second person.
The interest rates are generally fixed for life, although variable rates do exist. Interest rates are competitive with normal mortgages, providing a real alternative option and potential peace of mind.
If you want to pay interest, in most cases you can. If you want to pay back capital like in a conventional mortgage you can. If you do not want to make any payments at all, you can, the interest is just added to the loan and the total amount is paid back after your death.
Mortgages taken out in the 1990's are due to be paid back, many people are finding that the solution they had relied on, endowments, do not work and will not have the money available to clear the mortgage. Anyone aged over 55 can use Equity Release as a way of repaying their existing mortgage.
Equity Release can be taken out on your main property, on holiday homes, even on 'buy to let' properties (special rules apply).
About Equity Release.Info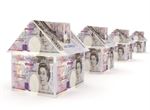 Equity-release.info is an information only website. Nothing on our website, or this page is advice, equity release can only be arranged via an advised process which means discussing your needs with a properly qualified person.
We provide information only, by completing the form we will ask an equity release specialist to contact you to provide further information.
All the specialists that we refer enquiries to are members of the Equity Release Council and hold the appropriate qualifications.
Please tap on the link to our website or contact us via the form below to arrange for an equity release specialist to come and meet with you.
Equity-release.info Ltd
Registered in England and Wales
Registered no. 6514696
Registered office.
Cypress Avenue, Ashford, Kent TN23 3JP