Established estate agents in Kent with a personalised service for homeseekers and homeowners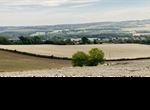 Mockford & Hunt are a new and refreshing local estate agent that cares about you. We fully appreciate that selling your home or property can be stressful. We understand this and we're here to help because we want to support you and the local community. There are no questions that we probably haven't heard before. Let us know what's important to you. With knowledge of the local area and properties, we can give you an accurate property valuation on a no sale, no fee basis. By registering with us, we can keep you up to date with property matches via email alerts. Visit our website to see our wide range of services and competitive sales fees. Mockford & Hunt are currently offering a brilliant introductory fee of just 1% with no VAT to pay; subject to marketing costs and a minimum fee.
Estate agency supporting the local community in Ashford and the surrounding areas
In Ashford, there are a large number of fantastic charities, all doing vital and commendable work in our community. That is why this year, we have selected several charities to work with as well as local schools to give you, our client, the opportunity to choose who you would like us to give back to. Frances and Tim provide a professional and personal service, guiding clients through the process with high quality advanced marketing to ensure they achieve the best price for their properties.
Virtual reality tours of properties for sale or rent in Ashford, Kent
Like so many businesses, we are adapting to the challenges of the Covid-19 pandemic which is why we now offer a brilliant 3D VR Experience. We will create a 360 degree virtual reality view of your property to show people around without physically having to go into your home! While speaking to a potential buyer on the phone, we will send them a link to the tour of the property and connect our screen with theirs.
Trusted and experienced Ashford property agents Tim Mockford and Frances Hunt
Tim has lived in Ashford for over 20 years and has worked as an agent in the town for almost as long, with 15 years as a branch manager. He is well known in the community and has helped a number of people over the years to move home, often having clients return to move with him again in the future. Frances has been in the industry for almost two decades. Born in Ashford, she loves to get involved with the local community and especially loves working closely with a local charity. Frances is passionate about her job and committed to helping clients in the best way possible.