Beltinge & District Funeral Service
Beltinge & District provide a professional and caring funeral service, offering support, guidance and advice to those enduring the grief of losing a loved one. We are a family run business based in Herne Bay with over 20 years of local service as funeral directors. We hold various accreditations, such as being authorised agents for Golden Charter Pre-Paid Funeral Plans. We are also members of the society of Allied and Independent Funeral Directors and the association of Green funeral directors. In total, our staff have over 125 years of experience in the industry so are well placed to provide a professional, high standard of service to you. For more information on us and our previous experience, please take a look at our website.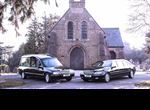 Funeral Directors in Herne Bay
Our team cover the Herne Bay, Canterbury, Whitstable & Thanet areas to provide a dedicated service that provides bereavement care for all of our customers, 24 hours a day, 365 days of the year. If you would like to find out how we can support you and your family at this sensitive time, please contact us on 01227 363300 or email us on beltingefuneralservice@yahoo.co.uk.
We strive to provide you with a fitting send off for your loved one. Our main aim is to make this difficult time a little easier for you, ensuring that you can have a funeral that is catered perfectly to your needs. Some of the services we offer include traditional funerals and green/eco funerals, as well as cremation & burials. We are able to make a home visit to you free of charge to talk to you about this and your funeral plans or alternatively you can visit us at our office in Herne Bay.