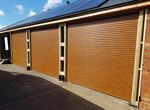 Roller Garage Doors For Sale in Kent
Established in 2017, Roller Garage Doors is a company specialising in the manufacture and installation of quality roller door systems, with over 20 years experience in the industry. We began as a small, privately-owned family business, with just 5 members of staff. From that we have grown into a team of 30, who work not only in the South East but nationally too. We are committed to providing the highest quality products to our customers, whilst retaining an affordable price tag. We pride ourselves on demonstrating fantastic customer service at every interaction.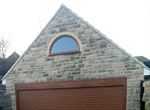 Rolling Door Concepts
Our products are among the best in terms of space saving door systems. As the UK's leading manufacturer, all of our garage doors are created to size and assembled at our facility, which is based in the UK. This means that we are able to deal directly with the end consumer, without a middle man, helping to keep quality high and costs down! Our garage doors are electrically operated and really well insulated, thanks to the double-skinned aluminium used, and all doors come with a 12 month manufacturer's guarantee.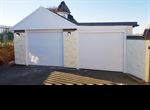 If you're interested in purchasing from us, please get in touch so that we can arrange a free-site survey to establish your needs. From that, we can help you design your perfect roller door solution, with a range of sizes and styles to suit every need. You can find out more information on our website.
Some of our work:
Before: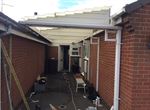 After: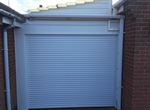 Before: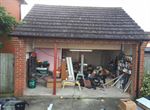 After: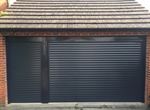 Before: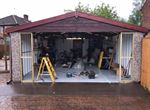 After: