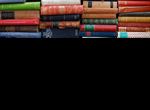 Helen Johnson is a self-published author, based in Maidstone, Kent. She has written a series of popular fictional titles under the Jessie Wilder Saga, including Relocation to Murder, Family Renovations and Embers of Love. Available in Kindle format, all three novels can be purchased directly through Amazon and will be joined by Helen's latest work, Coming of Age, very soon.
Helen's unique style of writing awakens the imagination, transporting audiences into new worlds. The up-and-coming author's books follow the story of Jessie Wilder, who, in the first title, Relocation to Murder, moves from London to Paris and, after an embarrassing first meeting, falls in love with an opera singer called Reggie. The page-turning novels, which boast five-star reviews, generally fall into the romance, murder and thriller genres. They provide the perfect form of entertainment for avid readers, as well as for those who are looking to become more of a bookworm.
As well as showcasing her portfolio of books, Helen Johnson's website also houses an engaging, witty blog, featuring regular, personal posts from the author. It is designed to get people chatting about the topics Helen writes about within her books, navigating the challenges of everyday relationships and touching upon the hilarious predicaments people sometimes get themselves into. Not only does the blog provide audiences with new insights and analyses into the author's characters, but it also details Helen's publishing experiences and latest pursuits, including any exciting ongoing and upcoming writing projects.