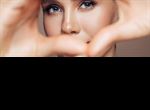 Blossom Permanent Make Up is an independently-run Kent-based beauty company offering a full range of permanent make-up solutions. The professional treatments, which include eyebrow, eyeliner and lip enhancements, as well as dermarolling skin therapy, help to deliver an effortlessly flawless, natural complexion.
Born from founder Julia's passion for make-up and skincare, Blossom is on a mission to empower women of all ages. From ombre brows and microblading through to smokey eyeliner and full lip colour, there are various options to explore – all available as bespoke, competitively priced packages.
Permanent make-up has vast physical and psychological benefits. Not only does it significantly reduce your beauty regime by removing the time-consuming, often frustrating process of applying cosmetic products, but it also minimises the risk of allergies associated with conventional make-up. The solutions are ideal for people who have sensitive skin, medical conditions such as alopecia and those with little to no eyebrow hair – not to mention absolutely everybody else who wants to look and feel their best.
Blossom Permanent Make Up treatments are carried out at a luxury clinic located in the picturesque village of Detling, Maidstone. Julia is a specialist in her field, with many years of experience in the beauty industry. Working on a one-to-one basis with one of the country's leading permanent make-up trainers, Kathy Jobbins, she gained an ABT accreditation in permanent make-up and also boasts a Level 2 (VTQ) Tattoo Infection Control Qualification. Julia takes her health and safety responsibilities extremely seriously and will go above and beyond to ensure clients feel as relaxed and comfortable as possible.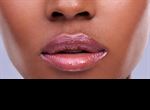 If you live in Maidstone, the Medway towns, Gravesend and all the surrounding areas, get in touch with Blossom Permanent Make Up to discuss your beauty requirements.