Willows Bird of Prey Centre in Knockholt, Kent
Willows Bird of Prey Centre offers a fantastic venue for an affordable family day out in the picturesque Kent countryside. Our idyllic Kentish location paired with our collection of birds of prey make us a must visit for the family. We boast a 6 acre nature trail that houses a number of different animals including goats, rare-breed pigs, wallabies and of course some of our beautiful birds of prey plus much,much more.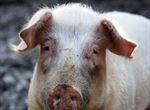 We also offer a range of bird experiences from 4 day intensive falconry courses to 2 hour owl encounters. Our staff are dedicated to providing you with an educational and enjoyable experience that you will remember, so have a look at our website and see what experiences are for you.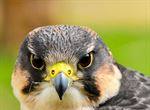 Birds of Prey experiences and nature trail
Our unique birds of prey experiences are second to none, and our team strive to give you the most engaging and memorable experience they can. We offer a range of experiences including an exclusive 'Hawk Walk' where you have the opportunity to take a stroll through our 6 acre woodland trail while being followed by one of our hawks. All our experiences will leave you with a memory to cherish for years to come.
As well as experiences, you can visit the centre to enjoy the tranquil 6 acre woodland trail compete with an assortment of interesting animals for you to see. During the summer we have up to eight activities, which include our two spectacular flying displays - all included in your entrance price! There is also a cafe on site that is ready to serve you with anything from a coffee to a full hot meal.
With adult entrance fees starting at just £4.99, why not bring the whole family?
Willows Bird of Prey centre is located in Knockholt, Kent and is open 7 days a week so come and visit us today!