Garage Door Installation and Repairs in Kent
Established in 1989, 1st Choice Garage Doors are a small, independent family run business based in Sevenoaks, Kent. We supply a range of garage doors, including: automatic doors, roller doors, and insulated garage doors. We also do garage door repairs, installation and servicing. 1st Choice Garage Doors takes pride in its top quality customer service and products.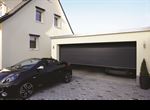 Insulated Garage Doors with 1st Choice Garage Doors, Kent
We all know that when winter strikes, keeping our heating and energy bills down is important. 1st Choice Garage Doors offer a wide range of insulated garage doors, that look stylish, come in a range of finishes, and help you keep down your heating costs. Warm in winter and cool in summer, we offer a fully guaranteed product, with designs to suit most tastes,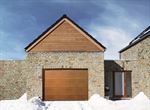 1st Choice Garage Doors - Hi Quality Garage Installation and Repairs in the South East
1st Choice Garage Doors' outstanding service means we have a high Check A Trade rating, and give the very best garage installation services. We particularly specialise in the installation of premium, roller and automated domestic garage doors. We provide a personalised service with genuine advice, and have been delighting happy homeowners for 27 years, with over 20,000 quality garage doors installed.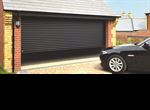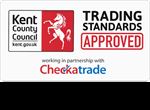 We offer a garage door installation and repair service across all of Kent and Sussex as well as the wider Southern England area, including Surrey, Essex and South East London. Our wide range of garage doors means we can also extend our domestic door installations to commercial clients too. If you are looking for an efficient and high quality garage door service, get in touch today on 01732 807635.