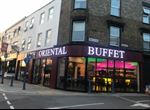 All You Can Eat Restaurant In Kent
At Raise Oriental Buffet we're proud to offer an all you can eat buffet, boasting foods from all over Asia! We are dedicated to offering exceptional customer service and great tasting food from countries including Japan, China, India and Thailand. Our food is what makes us different from everyone else, and we're excited to bring this exciting new eating experience to the Isle of Sheppey. We also offer a bar which is stocked with an extensive range of drinks, so there's something for everyone to enjoy!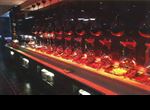 Raise Oriental Buffet In Sheerness
We're the perfect venue to host all of your celebrations, such as birthday meals, corporate events, Christmas parties and anything else you may be celebrating. We are able to cater for large groups confidently due to the open nature of our restaurant, as well as providing for dietary needs to the best of our ability - including intolerances and allergies. We also offer a variety of vegetarian options. For more information on this, or to discuss specific requirements, please get in contact with us.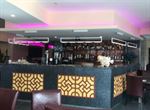 We are proud to offer something new on Sheerness High Street, and are confident that you won't find anywhere else like us. Our head chef has many years experience and creates dishes to his exceptionally high standards, using high quality, fresh ingredients. Lunch is £9.95 for adults, £5.95 for children and Dinner Mon-Thu is £16.95 for adults, £8.95 for children and Fri-Sun Dinner is £17.95 for adults and £9.95 for children, and you can eat as much as you like - making it great value too!
Why not make the most of your money and have some great food from around the world, all in one night? Find us at 10-14 High Street, Sheerness, ME12 1NJ - just a short walk from the train station and local bus stops. We look forward to seeing you!