Weight loss consultant for the 1:1 Diet by Cambridge Weight Plan (CWP) in Kent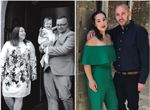 The 1:1 support from Karen and five-member team means that her clients will not face their weight loss journey all by themselves. The 1:1 Diet by Cambridge Weight Plan is a flexible, weight loss programme that contains a number of steps. Together with Karen, a programme will be chosen that best befits and suits the clients and their lifestyles. There is a plan for everyone, you do not have to have just meal replacement products, you can combine them with conventional food and exercise too if that's what you would like to do. Karen will weigh, measure and support clients in a regular private appointment to not only check on progress but to help keep them motivated in achieving their goal. It's not all about the scales, inches count too! Why not make it a 'New Year, New You' in 2019 by getting £5 off per week for the first four weeks. The first appointment, however, must be held in January and will be subject to availability. Terms and conditions apply.
One to one help on losing weight and support in Swale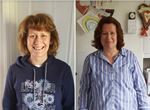 Karen and her team have all lost weight following the plan themselves and lost an amazing 22 stone in total! Having followed the steps herself in 2007 and kept the weight off Karen fully understands the journey and challenges ahead for her clients. "Using the experience from my own weight loss journey and with almost 12 years of being a consultant, I will help you to not only lose weight but keep it off by encouraging you to change your relationship with food," notes Karen. Whatever your goal or motivation, I can help you to feel fitter, healthier and happier!" Karen was an award winner at the Cambridge Weight Plan Convention in 2017 and was also a Swale Business Award Finalist in 2018. In the last 12 months, she has supported numerous people to lose weight. Some of those individuals have since gone on to start their own businesses as weight loss consultants helping others to change their lives.